10-10-08
New 28-inch Lechuza Classico


The question "How do you improve upon a classic?" has been posed countless times, but what about improving upon a Classico?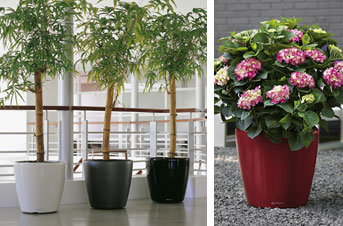 Introducing the new LZ176, Lechuza's traditional Classico container for a 21" plant. Available in over 40 colors, this larger version of the German cylinder is on track to take the industry by storm. No more will frustrated designers eliminate larger plant options from their Lechuza-based projects! A call to action was made, and Primescape heard it loud and clear.
With an outside diameter of 28" and a height of 24.4", the LZ176 is poised and ready to take on your bigger plants. Set your own trend - order one today! Click here for more information on the Classico.