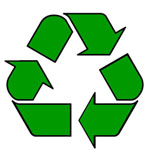 Primescape Products is committed to sourcing the most environmentally safe products available to our industry. While some of our products are greener than others, we're always evaluating our carbon footprint to ensure that our eye stays on the ball.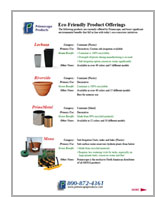 As a part of our GreenIt program, we've assembled a quick digest of products that possess eco-friendly features. Some are made from recycled material, while others perform with far less of an environmental impact than other products in their class. While we re-tool our website, please click the link below to download everything you need to GreenIt today. Call any of our courteous sales staff to find out more about how this collection of products can work for your business.
*DOWNLOAD PRIMESCAPE's ECO-FRIENDLY PRODUCT LIST
* You'll need Adobe Acrobat Reader to view this PDF. If you don't have it, click here.